Here's some pictures from our little town, USA.  I love living here.  This is where Sunny grew up.  1200 people.  We, the town, work hard at community and it shows.
This is the Christian Church right across the street from our house.  I look out my front window from where I am typing and this is the view—minus the rainbow today!
A couple of Saturdays ago they sponsored a harvest festival in the park for the town.  It was a free event and they had the works—barbequed beef, hotdogs and hamburgers.  Face painting, tons of games, horseshoes, drawings.  Their worship team played in the band shell and when they weren't playing they had praise and worship music playing thru the speakers.  I believe around 400 people showed up, not bad for a town of our population.  We all hung around all afternoon just visiting and having fun.
This is obviously our water tower right smack dab in the middle of our beautiful park.
pics by Reva
Many years ago Sunny helped his dad develop what they called Eddy Acres.  It is about two blocks of land they plotted and sold.  There are three lots left and we are buying them from Sunny's mom.  Three years ago, because of the debt we were in, I would've never dreamed we'd be buying land to be able to build a home on.  Today, we are just a smidgen away from being completely out of debt including the lots.  God amazes me!
This is the view from our land.  Isn't it wonderful?   
pics by Reva
pics by Reva
And I leave you with the following humorous pictures.  The former mayor owns our typical small-town motel.  There is a convenience store directly across the street, and he is fed up with travelers letting their dogs out to do their business on his property. This just struck me as funny!  Bushy, as he's known by, is a fun, loving nut-of-a-man who always wears overalls.  I could just picture him out there in a momentary fit of rage with his spray paint doing 'graffiti' on his own property!  What next, the pellet gun?!  The pics show just three but there are 6 of these cement blocks.  One of them just says "No pooping"—forget dogs only, man, I'm covering everything and everyone!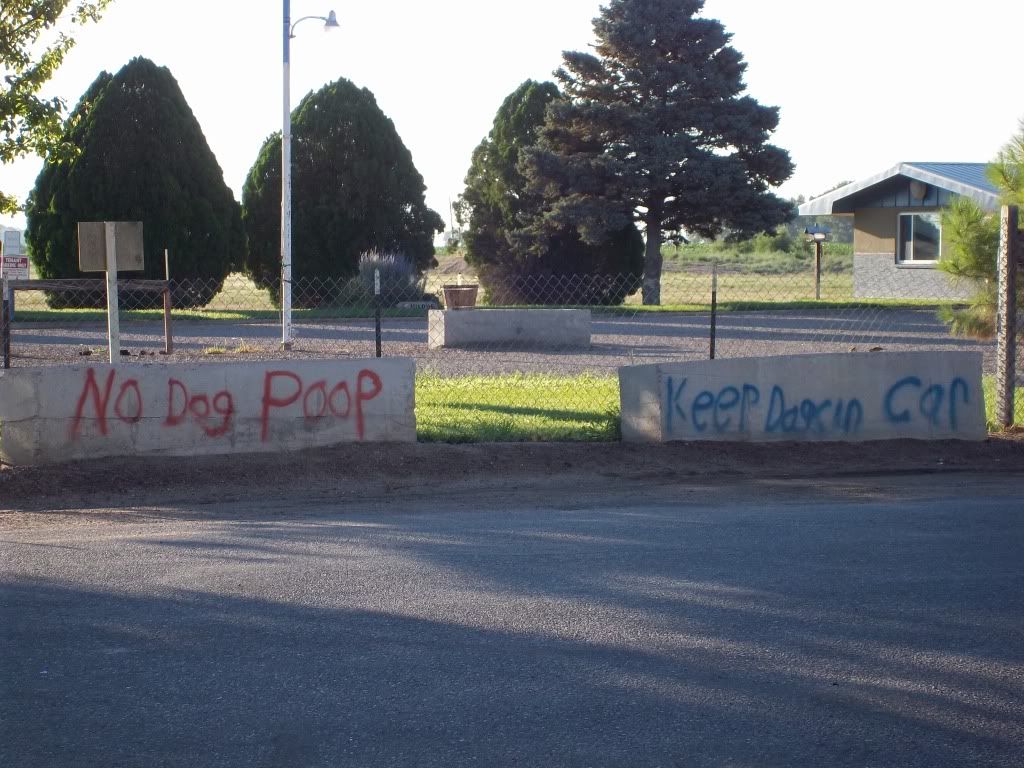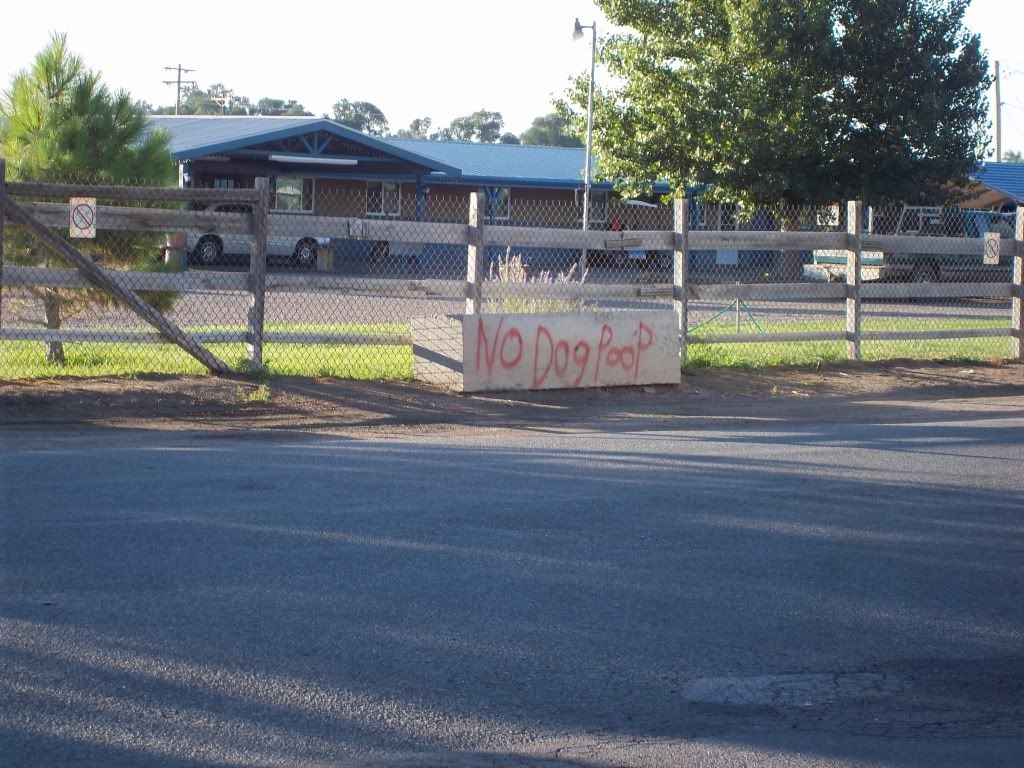 It's All No Poopin' Good!
Brenda